Architecture and Design
In Architecture and Design, taught by Mr. Fritch, students are designing houses to learn the meaning behind the broad word 'architecture'.
ART
In Mrs. Grissom's A and B day art classes, students are creating mandalas – a symbol in the Hindu and Buddhist religion meaning 'universe' and 'center'. They are now finished, and you can go see the display on the wall between B204 and B206.
Music Creation
Another cool deep dive is Mr. Manalo's Music Creation class. The students are currently creating music to match a movie scene. They are also finishing up learning the cup song. This creative deepdive takes place in B204 and B206.
Ceramics
The B day Ceramics class is shaping their lumps of clay into birdhouses. They are using slab techniques to achieve the massive shape. At the same time, students are indulged in personal projects. This all takes place in Makery B213.
Exploravision
In Mr. Asmus' Exploravision classes, they work on taking a thought, and transforming it into a prototype, and then to a product. Groups are working on writing their essays and designing their prototype about their idea. But groups that are further ahead are working on their sample web pages to display deep learning and research.
6th Grade Project Lead the Way (PLTW)
In PLTW 6th grade students are learning how to model Orthographic Projection – representing a three-dimensional object in two dimensions – with building blocks. They are also starting out on Autodesk inventor, design application for creating 3D digital prototypes on the computer.
7th Grade Project Lead the Way (PLTW)
7th grade PLTW takes place in makery C204 taught by Mrs. Gonzalez. They're currently learning about different circuit components and how to solder, as well as engineering skills. Their next project will be soldering a night light circuit board.
School News Team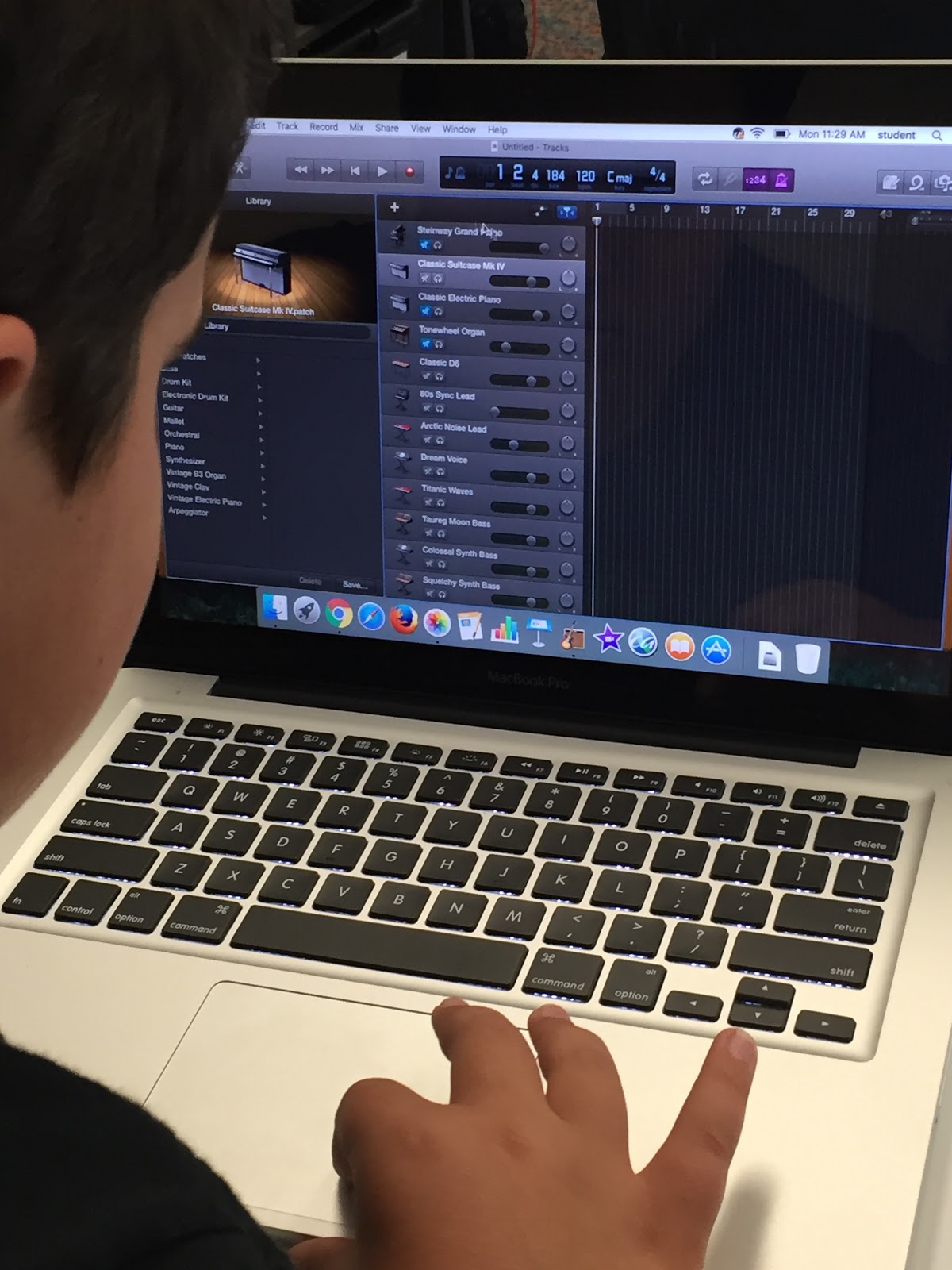 Last, but certainly not least, Mrs. Eveleth's School News Team! This class is in charge of getting news out to the rest of the school and the rest of the world.