Friday evening, June 2nd from 5pm to 8pm at D39C! Join our community with your friends and family to celebrate the end of school and living life the D39 way.
This event proudly presented by The D39C Collaborative and sponsored by: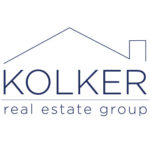 The campus is divided up into areas for you to explore, and Primo DJ will be there to keep you moving!
Also just added: All attendees will receive a pair of FREE DESIGN39CAMPUS ready-for-summer sunglasses!
Brain Power. D39 kids will change the world! Come see what they've been up to this year.
Sponsored by: Del Sur Ranch Dental, Mathnasium of 4S Ranch, and San Diego Fencing Center
Welcome to our new 2017 families! Stop by our Welcome table for a special surprise!
Explore exhibits from the various grade spans that they worked on throughout the year
LEAD39 will be selling waters and showing off their new program
Student Enrichment groups have bee BUSY! Check out their achievements and their work:

Science Olympiad, Math Club, Cyber Patriot, Programming for Girls, Robotic Club, Quiz Bowl, Bridge to Orchestra, Odyssey of the Mind, Science Field Days, Running Club
Check out Run Club's awards ceremony from 6:15-6:30pm!

SERVICE39 will be showcasing their initatives and collecting grocery gift cards
Abraxas High School brings their aquaponics – fish and plants, working together
Ms Eveleth showcases New Directions
Learn about Design39's Edible Garden and go on a garden scavenger hunt!
Seed paper? Check it out and learn about garden pollinators with the Gardening students!
Ceramic jewelry will be available for purchase form Ms Eveleth's ceramics class
What's your Natural High? Visit our Student Outreach booth and learn more
Visit The Collaborative table and learn how you can get involved!
Shop Around. Our Community Marketplace is packed with our excited business partners, sponsors and vendors. Bring your wallet, and show them some love!
Sponsored by: Around the Ranch House magazine

Please support our community partners and thank them for their commitment to D39C!
Title Sponsors: Kolker Real Estate, North County Gymnastics/Gyminny Kids
Area Sponsors: USA Tae Kwon Do, Crossfit Barracks, Dot to Dot Academy, Del Sur Ranch Dental, Mathnasium of 4S Ranch, San Diego Fencing Center, Around the Ranch House magazine, US Music Lessons
Community vendors: Shea Family Chiropractic, Club Pilates Rancho Bernardo, Luna Grill, iCreate Studio, Cooking 4 Life, Morgan Run Kids Club, Children's Primary Medical Group, i-Ortho, Orange Theory, Rodan + Fields Brooke Ruehl, Locked Up Lips Darlene Duran, TinkerHouz, USSD Self Defense 4S Ranch, Del Sur Speech Therapy, Team KetoRocket, Grace School, LuLaRoe Sarah Nakamoto, Corepower Yoga 4S Commons, Fairbanks Pharmacy, Massage Heights, Outpost Camps, Norwex Tiffany Dimalanta, Del Norte Youth Football and Cheer, LuLaRoe Alison Ripley and Donna OB, LifeStyles INFOCUS and Cafe Merlot, PB Creates, Dance to the Beet, Narain Worldwide, Yari Allnutt Soccer
Community Non-profits: DEA Drug Prevention, Cub Scouts Pack 594, 4S Ranch/Del Sur Foundation, Girl Scouts San Diego – Imperial Council, 4S Ranch Library and Friends of the 4S Ranch Library, Sharp Rees-Stealy Medical Centers
Stretch it out with Club Pilates on their reformer and chair
Take some snaps with Del Sur Ranch Dental at their selfie station
Take fun selfies with SeaBound Swimfit!
Move It! Get a move on! Join your kids and run, jump, kick, punch, zen out, and explore.
Sponsored by: USA Tae Kwon Do, Crossfit Barracks, Dot to Dot Academy
5:15-5:45pm: Fencing?? See what this strategic mind/body sport is all about with the San Diego Fencing Center
5:45-6:15pm: Watch the Tae Kwon Do Demonstration Team perform, and break some boards yourself with Master Park of USA Tae Kwon Do
6:15-6:30pm: The D39C Run Club will present their end of year awards!
6:30-7:00pm: See an amazing gymnastics performance and run the obstacle course with Gyminny Kids
6:50-7:00pm: See what the Bridge to Orchestra group has been working on in the Showcase!
7:00-7:30pm: Watch the USSD Self Defense 4S Ranch team demonstrate techniques, and try your hand at defending yourself!
7:30-8:00pm: Join us for a performance by a 5-piece orchestra from US Music Lessons
Catch some passes and cheer for your team with Del Norte Youth Football and Cheer
Got game? Try out your soccer skills with world-famous Yari Allnutt Soccer!
Chow Down. Picnic time! Share a celebratory meal with friends and family.
Sponsored by: US Music Lessons

Red Oven Pizza will be baking fresh brick oven pizzas
Chick Fil A Del Sur will be selling their delicious chicken sandwiches
Taco Picasso will be serving up delicious Mexican fare
SnoCal Shaved Ice will cool you down in true Hawaiian fashion
Jamba Juice is bringing their famous fruit smoothies
Luna Grill will be handing out delicious samples
All food vendors will be donating a % of sales back to D39C, so bring your appetites!
We can't wait to see you there! For questions or more information, please contact Krista Wolff.